28-30 Nicolae Iorga St
Bucureşti, Bucureşti,
Romania
28-30 Nicolae Iorga St Bucureşti, Bucureşti, Romania
28-30 Nicolae Iorga St
Bucureşti, Bucureşti, Romania
Price

Bedrooms

15

Bathrooms

Interior

Exterior

0.16 Acre(s)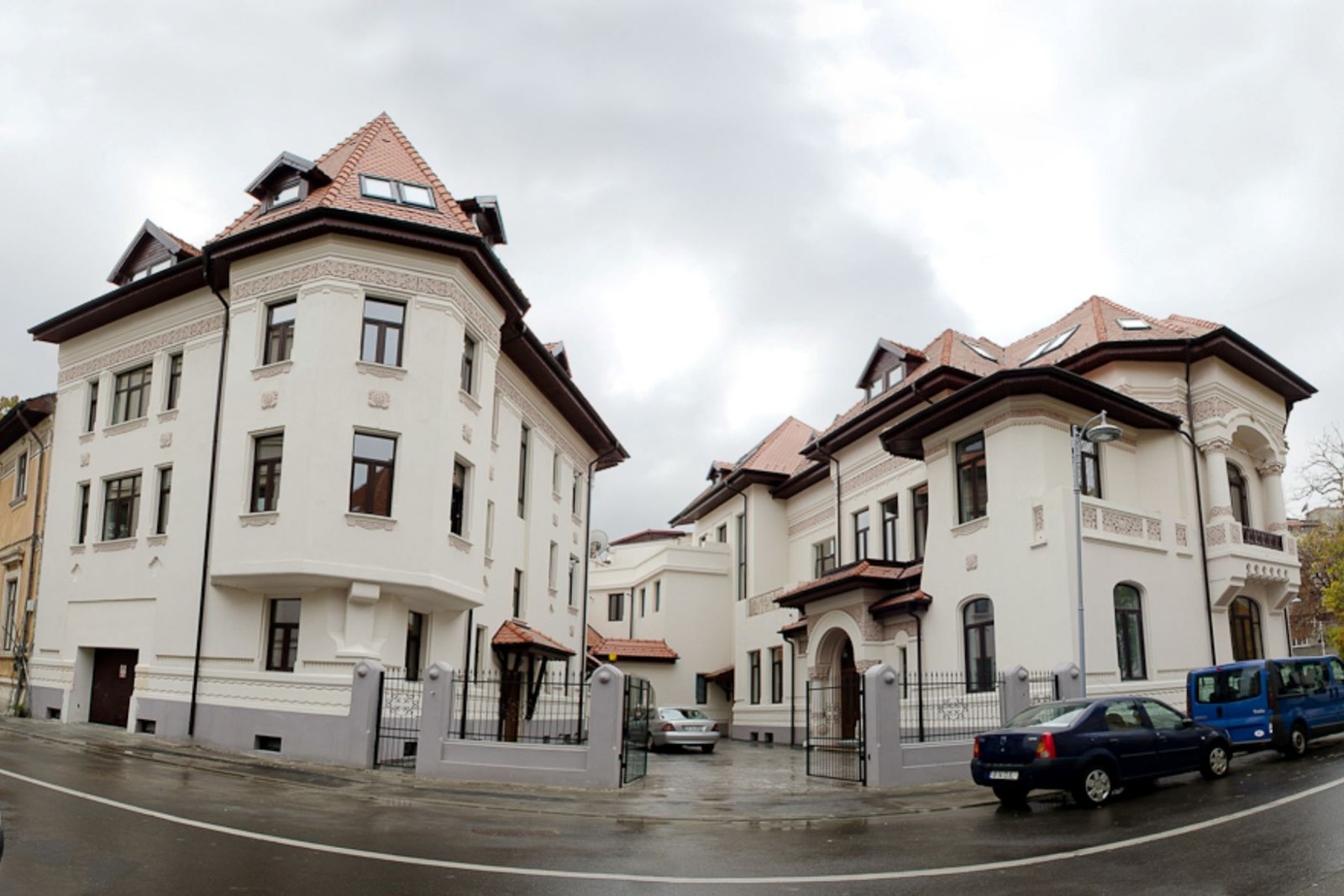 Property details
Property type

Single Family Homes
Pincas Villa
There are houses that you pass by without even noticing they exist and there houses that force you to stop to admire their beauty. It will be impossible to stroll through Bucharest's city center on Nicolae Iorga Street without stopping for a second to enjoy the architectural perfection of the building signed by Paul Smarandescu. The main building has a neo-romanian style and was nuilt in 1914 after the the plans of Paul Smarandescu, while the second building, also featuring the inspiration and the style elements of the first one, was erected later on with the care of Constantin Iotzu. Iosif Pincas was one of the important figures of the interwar Romania and the property he built on 18th Romana Street, as it was called at that time, was supposed to reflect his status and his influence in the social life of those times. Raised in a wealthy Spanish family with jewish origins, Iosif Pincas is also the brother of the famous Spanish painter Pascin. Owner Of the Fusion Bank of Oradea, Iosif Pincas used to own cargo ships, factories, pure breed horses, plenty of properties among which we can highlight the Degenfeld Castle from Balc with a beautiful domain of more than 1000 hectars and a domain in Kaliakra, Bulgaria, and he was considered to be in the top 10 wealthiest men od the interwar Romania. Today the property consists of a land plot of 630 sqm and a total built area of 1704 sqm of total built area in two buildings. The buildings are completely renovated at really high level of quality and the property is now used as an embassy with a ling term lease contract. So the property is a good investment, it is a high value asset that generates a guaranteed long term yield.

about Romania
Romania is a country of variety and geographical diversity.
Amenities & Features
Listing Details

Property ID

Q5PRGL

Property type

Single Family Homes

Marketed By

Romania Sotheby's International Realty

Status

Available

Listing Price

$5,434,783

Utilities & Building

Lot Size Unit

Acre(s)

Lot Size

0.16

Interior

Full Bathrooms

12

Bedrooms

15