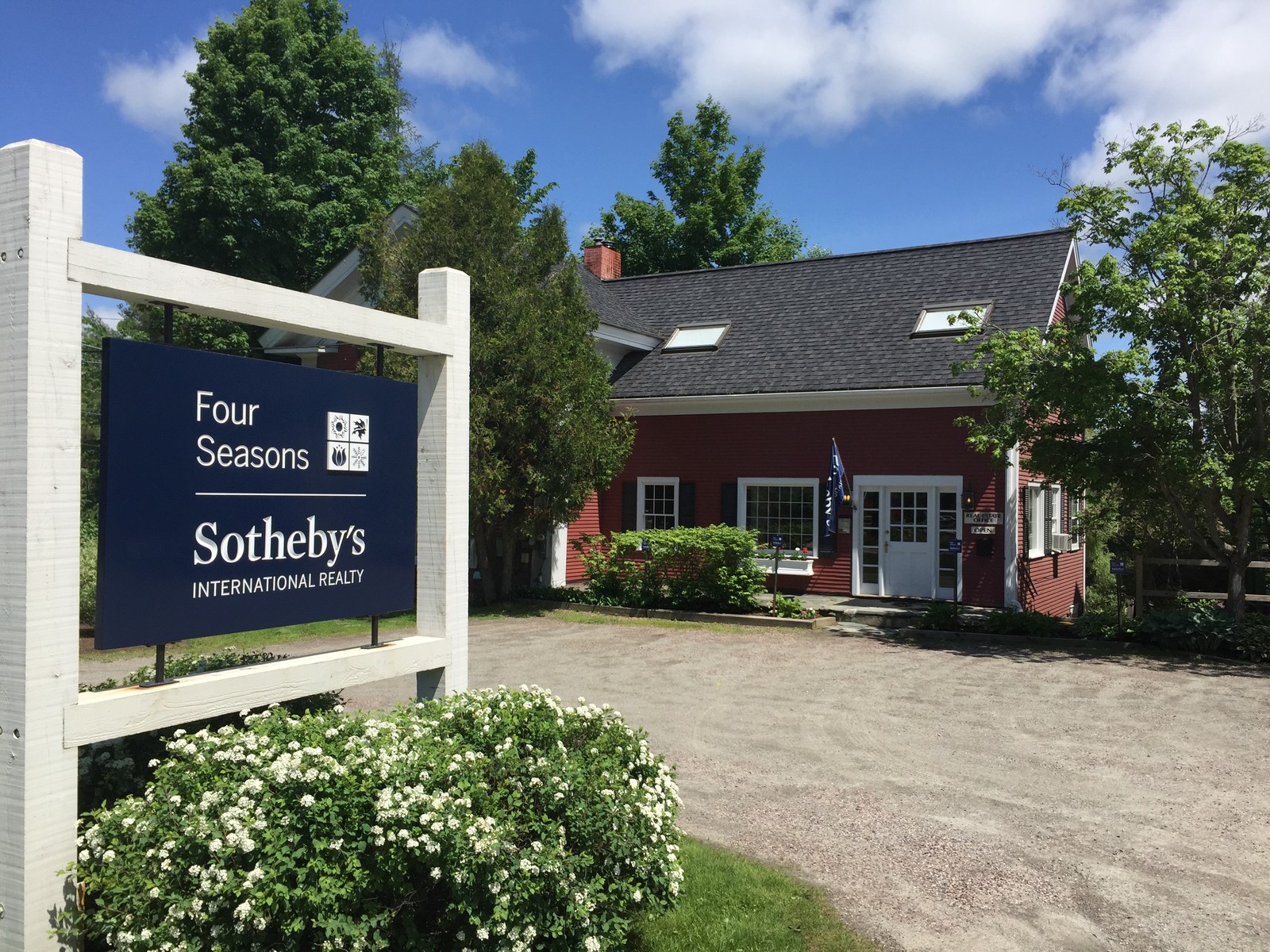 Four Seasons Sotheby's International Realty
580 Mountain Road
P.O. Box 1404
Stowe, Vermont
05672, United States
O: +1 802.253.7267
about this office
Our Stowe real estate office is located on Mountain Road in Stowe. Stowe, Vermont has long been one of New England's most desirable towns. From the breathtaking beauty of the Green Mountain setting to the charming appeal of a New England perfect village filled with dining, shopping, galleries and more, Stowe defines what country living should be. World class and welcoming, it is this rich diversity that makes Stowe such an exceptionally appealing place to live. Here, an active year-round population mixes with a large number of second homeowners, and an active visitor stream to create a lively and interesting community. Stowe is also ranked #1 in Vermont for the quality of its schools, making it a great place for families to reside and the reason why homes continually hold their value. Four Seasons Sotheby's International Realty's Stowe office prides itself in offering some of the area's finest properties. Our vast array of listings is diverse, unique, interesting, with something for everyone; luxury homes, condominiums, cottages, ski chalets and more. Our knowledgeable Stowe area real agents can assist you in Stowe or the surrounding North Central Vermont towns of Waterbury, Morrisville, Hyde Park and more. Whether you are a first time homebuyer or a new-to-Stowe second home shopper, Four Seasons Sotheby's International Realty Stowe takes the unique needs of each buyer into consideration, accounting for budget, location, lifestyle and long-term strategy to help each client find the perfect home. In addition, our affiliation with Sotheby's International Realty provides sellers with an unparalleled marketing platform and global exposure that only our firm can offer to Stowe area homeowners contemplating selling their property. Our Stowe real estate office is open Monday through Saturday.
Sales Associates

8

Luxury Properties for Sale

13
Specializations
Historic Properties, New Construction, Relocation, Rental Properties, Resort Properties, Vacation Properties, Waterfront Properties, Land & Acreage
Show More
Exclusive Access to Local Experts
With experts in every part of the world, we are local everywhere, allowing us to walk alongside our clients at every stage of their journey. With innovative technology and unrivaled service, we ensure that your home is connected with buyers, locally and worldwide.
Four Seasons Sotheby's International Realty
580 Mountain Road
P.O. Box 1404, Stowe, Vermont 05672 United States
Visit our more localized experience provided by Four Seasons Sotheby's International Realty